Pinot Noir is now an established favourite in the Hong Kong market. The light-bodied and bright acidity of the variety has successfully won the attention of drinkers living in the sub-tropical climates of Asia.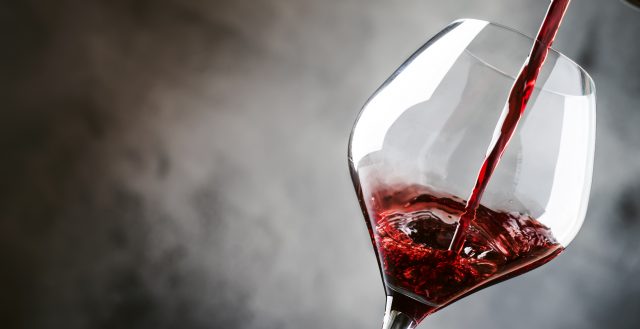 In the 2020 Pinot Noir Masters – Asia competition, the judges were in search of the exceptional bottles that would appeal to the market's preference. In Hong Kong, the prestigious region of Burgundy, as it is elsewhere, is the most highly regarded expression of this grape.
However, in the competition, the panel reviewed an array of wines from New World regions, and were surprised by the quality they found. Of all of the expressions on offer, New Zealand's Marisco Vineyards, based in Marlborough, attracted immense attention from the judges. The King's Wrath Pinot Noir 2019 reigned supreme, and won the only Master medal of the competition.
Florian Beaubouchez, sales masters round-up director at Ponti Wine Cellars, said: "The balance is great, and the fresh floral nose is simply mesmerising. The wine has the potential to progress, and I'm looking forward to it [when it matures]. With this price (between HK$200 and HK$300), it totally deserves the accolade." Marisco Vineyards Craft Series The Journey Pinot Noir was also highly praised by the panel.
Both the 2015 and 2016 vintage were recognised with a Gold. Jessica Ochoco, senior sales executive at Altaya Wines, reckoned the former "has a silky-smooth texture with animalistic characters", while the latter "shows good acidity and drinkability, which accounts for its ability to pair with food. The wine can even go with charred dishes and braised meat." The company's range of lower-priced products, The Ned Pinot Noir and Leefield Station Pinot Noir, also proved their quality by winning Silvers.
Hailing from Martinborough, Luna Estate was another strong performer. The 2018 vintages of Luna Blue Rock Pinot Noir and Luna Estate Pinot Noir received a Gold and Silver medal respectively. Falling in the HK$300-HK$400 price bracket, Luna Blue Rock Pinot Noir demonstrated "an elegant balance of fruit and oak", said Romain Loriot, founder and managing director at ThinkWine.
It was not only New Zealand's red Pinots that were having a moment, the country also produced an impressive Pinot Noir rosé too. Gold winner Wild Grace Pinot Noir Rosé 2019 stood out for its well-integrated profile with attractive fruitiness.
Loriot said: "Unlike the Provence style, this rosé has good acidity, plus a hint of alluring sweetness at the finish." Moving towards Australia, Jaraman Pinot Noir 2018 was worthy of a Gold recognition. "It is a typical Pinot Noir with nice lightness and balance.
It also has this menthol flavour and stalky mineral finish that makes the wine intriguing," said Ochoco. Nepenthe Pinnacle Good Doctor Pinot Noir 2017, another Gold awardee, won because of its "complex and rich layers of spicy flavours, such as cinnamon and nutmeg", as Beaubouchez pointed out.
Returning to Europe, Franz Haas's Alto Adige DOC Pinot Nero Schweizer 2017 received attention from the panel. Beaubouchez liked it because it was "a fun Pinot that emits tertiary aroma such as dry herbs, mushroom and meatiness". Costing less than HK$200, it represents great value for money.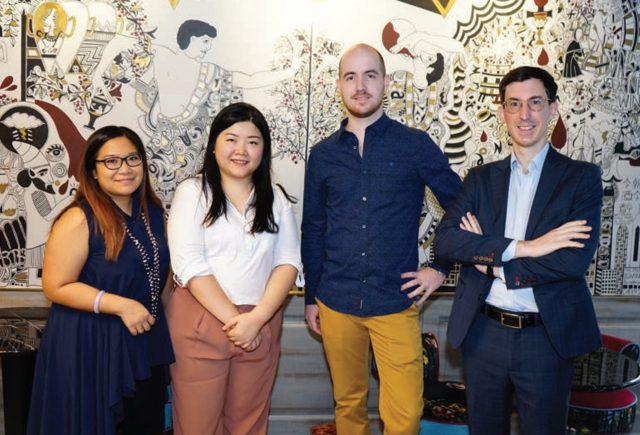 The Judges: Left to right – Jessica Ochoco, senior sales executive at Altaya Wines, Alice Liang, managing editor of the drinks business Asia, Florian Beaubouchez, sales director at Ponti Wine Cellars, Romain Loriot, founder and managing director at ThinkWine
Entry Deadline: Thursday, 7th December 2023
Sample Deadline:
Refunds cannot be given for samples that do not arrive on time.
Please ensure that all UK duty on samples is pre-paid. This can be done through your shipping company.