We bring you the results in full from this year's Global Cabernet Masters, featuring Gold medallists from Israel and Turkey, Italy and Spain, along with Chile, Australia and California.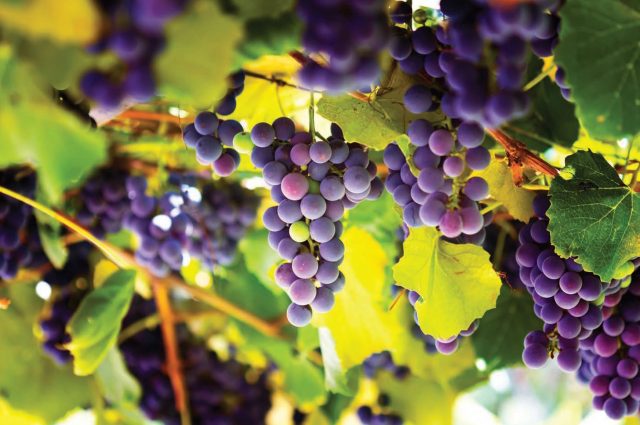 AMONG THE major globally planted red grape varieties, Cabernet Sauvignon is the only one that's been immune to the fall and rise in consumer tastes this century.
Pinot Noir has been in vogue, Merlot has been maligned, and Syrah seemingly sidelined, while Cabernet has remained constant in its appeal. It's a curious situation, but best explained by the reliable, and easily identifiable wines it yields. Cabernet's black fruit, deep colour, and firm structure create the archetypal red wine – the sort of intense, dense and dry experience that people associate with a black-grape-based drink. Not only that, but Cabernet can reliably deliver this experience at all prices – depending, of course, on where's it grown.
And Cabernet's ability to survive shifting vinous fashions unscathed may also be connected to its versatility. It can be the base of inexpensive wines in a variety of styles, from the simple and fruity to sweet and chocolately, or the backbone for some of the greatest and most long-lived reds of the world. Furthermore, it can be managed in such a way as to produce something concentrated and powerful, or elegant and cool-tasting, prone as it is to producing green-tasting pyrazines.
It's also a grape that seems able to move with the times – winemakers have used Cabernet Sauvignon to make bold expressions when the market wanted them, and, when it tired of these, more balanced ones in response.
Today, they seem to be doing a bit of everything with Cabernet, which again explains the grape's lasting appeal, while, judging by this year's Cabernet Sauvignon Masters, cutting back on the extremes – we didn't see any wines that were obviously under-ripe or over-ripe. Neither did we taste wines that were too light, nor excessively heavy. And at the very top end, among the finest drops of the day, we had a broad  selection of beautifully balanced wines – when, one suspects, a decade ago one might have been chewing through the samples, due to the combination of dried fruit and large amounts of tannin, both berry and barrel sourced.
So here is a grape that offers a constancy of quality, but a diversity of expressions, without the sort of stylistic extremes that might give it a bad name.
Read on to see this year's top performers, and find out more about the competition, and click here to see the top 10 Cabernet-related trends of 2021.
About the competition
With high-quality judges and a unique sampling process, The Global Cabernet Sauvignon Masters provides a chance for your wines to star, whether they hail from a famous region for the grape or a lesser-known winemaking area of the world.
The top wines are awarded Gold, Silver or Bronze medals according to their result, and those expressions that stand out as being outstanding in their field receive the ultimate accolade – the title of Cabernet Sauvignon Master.
Please visit The Global Masters website for more information, or, to enter future competitions – giving you the chance to feature online and in print – please call: +44 (0) 20 7803 2420 or email Sophie Raichura at: sophie@thedrinksbusiness.com
Read more
The top 10 Cabernet trends of 2021
Entry Deadline: Tuesday, 6th June 2023
Sample Deadline:
Refunds cannot be given for samples that do not arrive on time.
Please ensure that all UK duty on samples is pre-paid. This can be done through your shipping company.