We reveal the medallists from 2020's Global Sauvignon Blanc Masters, including top-performing wines from Israel and Greece, as well as more traditional sources of greatness, such as France and New Zealand.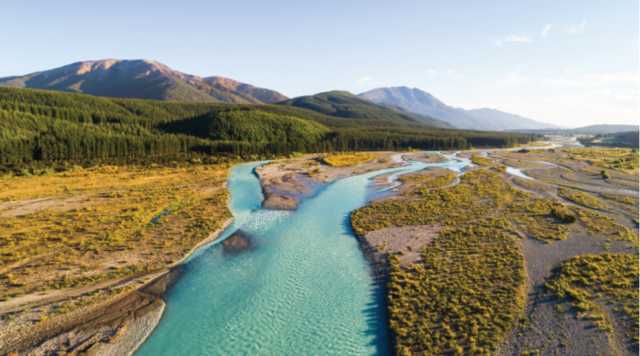 So, you want a wine that's instantly recognisable, stylistically consistent and guaranteed to refresh fast? Well, an ideal solution is Sauvignon Blanc. With its hallmark pungency, citrus-based flavours and high acidity, wherever this grape comes from, one can expect certain traits, and Sauvignon's always cool character has made it such a global success. Trialled broadly, and consumed widely, there are few places where Sauvignon isn't grown, or sold. And it's been a powerful force for wine generally, pleasing drinkers on the search for something reliable, bright, and with plenty of personality, while at the same time making the crisp, even green, a trendy trait. But what about the quality standard? Is that dependable too?
I remember chairing a Sauvignon Blanc Masters competition a number of years ago, and finishing a day's judging feeling a little disappointed. As a grape renowned for its powerful aromatics, we had found ourselves searching to describe quite a large number of wines that were delicate on the nose and dilute in the mouth. As the judges agreed then, if there's a white grape where one expects plenty of immediate flavour, it's Sauvignon Blanc, so, where the wines offered little in the way of clear character, the scores were low.
Moving forward to the 2020 competition, and I'm delighted to say that we had no issue describing the wines, which were loaded with Sauvignon Blanc character. And this was true of the cheapest samples. Not only that, but the quality level was high and consistently so – with a large haul of very good sub-£10 Sauvignons with fruit, freshness, and a lasting flavour intensity. So, in short, the standard of Sauvignon Blanc is high today, and that's true at a range of prices, and from a wide sweep of sources.
Within the sub-£10 samples of 2020, as the tables show, we had plenty of excellent wines, with a notably good base standard seen among the entries from New Zealand and Chile, although Eastern Europe also proved able to deliver plenty of Sauvignon bang for little in the way of buck. In general, the greener notes, such as capsicum, were more evident in the Marlborough-sourced samples, while the Chilean Sauvignon Blancs were more strongly citric in character.
Based on the entries in 2020, one needs to spend over £10 for Gold-standard Sauvignon, with three wines in the £10-£15 price band just nudging into this level of quality. More on the grassy, gooseberry and boxwood spectrum were the excellent wines from Marlborough's Invivo and Yealands, while the Gold medal-winning South African from Durbanville Hills stood out for its oily texture and grapefruit-scented fruit, along with pleasantly chalky finish.
Having said that, we did find two Golds in the blended category under £10, one for Brancott, which featured a drop of Sauvignon Gris, and the other for Elgin, which had a touch of Semillon – both grapes brought a touch more texture to the dominant Sauvignon.
Back to the pure Sauvignons, and over £15 but under £20, and again it was South Africa and Marlborough that gained the Golds, including an organic expression from Stoneleigh. At a much higher price of around £35, there was a delicious sample with masses of ripe orchard fruits and pink grapefruit that hailed from Israel's Tulip Winery – an expensive but excellent example.
The first wine to take home the title of Master among the varietal, unoaked samples was priced over £20, proving that paying a relatively high sum for Sauvignon Blanc does have a benefit. As for the wine that gained the ultimate accolade of the Global Wine Masters, it wasn't from New Zealand, neither was it from South Africa, but Italy's Alto Adige. Gaining very high scores from all the judges, this wine from Cantina Valle Isarco, a brilliant co-operative in this beautiful region, wowed for its intense, lingering layers of flavours of pear, tangerine and lime, with some lemongrass and chalk too, and a lovely freshness, without the sharpness that can beset Sauvignon Blanc.
However, the justification for high prices for Sauvignon Blanc tends to require more than just a mix of complementary characters derived from fruit and fermentation, but some influence from oak too. Despite a certain scepticism from Sauvignon lovers surrounding the suitability of marrying the sweet and creamy flavours of barrels with the fresh and firm nature of Sauvignon, when the grapes are fully ripe, often from planting in warm climes, or picking late, then the combination is delicious.
FIRST-RATE WHITE

Proving this, and at an impressively low price, was the barrel-matured blend from Domaine du Grand Mayne in south west France, which has the vanilla, pineapple and grapefruit flavours found in great white Bordeaux, but for a little under £15. Others at a similar price that successfully united creamy wood with fresh citrus fruit were from South Africa (Nederburg) and Australia (Nepenthe), while moving up in price we had a first-rate white Bordeaux from Château Doisy Daene, and a pear, tangerine and marshmallow-scented sample from Greece's Alpha Estate.
The outstanding wines of the day, taking the barrel influence Sauvignon style to new heights, were both from California. In the tauter, fresher mould was Napa Valley's St Supéry Dollarhide Estate Vineyard Sauvignon Blanc, with its orange and cream characters, while the more indulgent example was from Merry Edwards in the Russian River Valley, with a wonderful array of flavours from peach, pear, lime, toast and vanilla to cinnamon. Such a wine was also quite richly textured, but wonderfully bright too.
These latter samples clearly showed that Sauvignon Blanc is no one-trick pony. Depending on source and winemaking technique, supporting varieties and price positioning, Sauvignon Blanc can take on different guises. However, it never seems to lose its refreshing taste, nor citrusy aromatics, ensuring that it maintains its appeal for the Sauvignon lover, even when handled like a Chardonnay.
In other words, if you are a fan of Sauvignon's cool crisp character, then you should be pleased with the quality on the market today. And if you want to explore the grape's full stylistic spectrum, then you can do so safe in the knowledge that the medallists in this year's Masters will deliver new and delicious experiences, without abandoning Sauvignon's core citrus-fresh trait.
About The Global Sauvignon Blanc Masters
With high-quality judges and a unique sampling process, The Global Sauvignon Blanc Masters provides a chance for your wines to star, whether they hail from the great vineyards of Europe or lesser-known winemaking areas of the world.
The 2020 competition was judged by David Round MW, Patrick Schmitt MW and Patricia Stefanowicz MW in December at London's 28°-50° Wine Workshop & Kitchen. The top wines were awarded Gold, Silver or Bronze medals according to their result, and those expressions that stood out as being outstanding in their field received the ultimate accolade – the title of Sauvignon Blanc Master. Here, we feature the medal winners only.
Entry Deadline: Monday, 25th September 2023
Sample Deadline:
Refunds cannot be given for samples that do not arrive on time.
Please ensure that all UK duty on samples is pre-paid. This can be done through your shipping company.