We bring you the best wines from The Spring Tasting, featuring an exciting range of new releases that are due to hit the shelves over the coming months.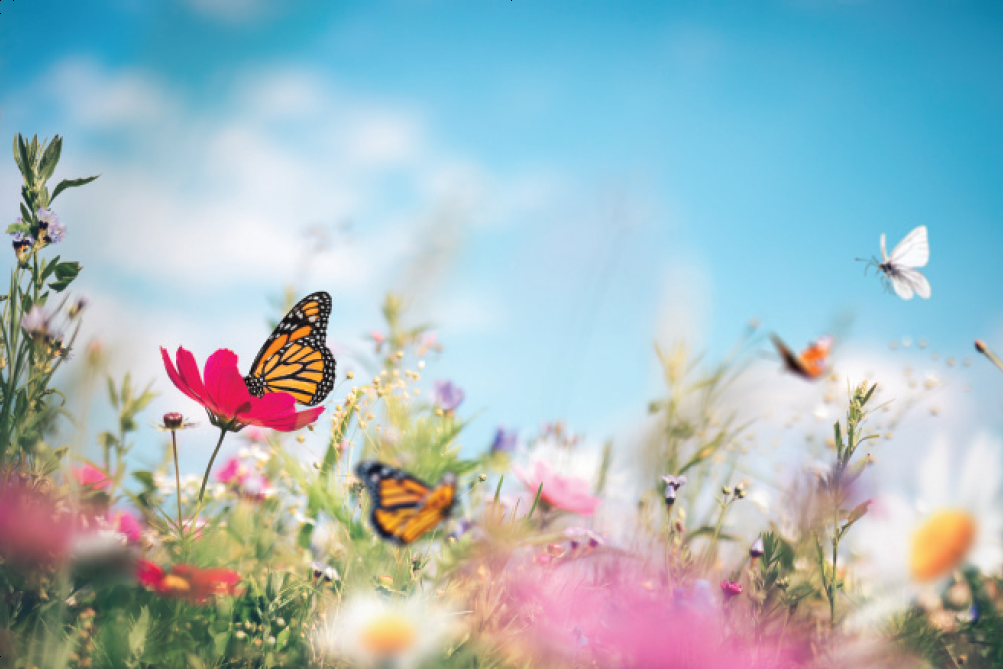 While other seasons are associated with a particular drink, be it warming reds for winter, refreshing rosés for summer, or rich whites for autumn, when it comes to spring, the theme is less about style, but newness. That's because this is a moment for the fresh, from the green shoots in the garden to the latest releases from Champagne, just-bottled rosés from Provence, or en primeurs from Bordeaux. And so, with our Spring Tasting, it was a privilege to be able to sample in February a broad array of wines destined for springtime release without having to worry about stylistic constraints, but focus on nothing more than what's delicious and good-value among the brand new. It was a preview of those wines due to hit the shelves as the vegetation emerges and the days lengthen; these are the bottles to pop when celebrating life after dormancy.
So, The Spring Tasting united wines by the timing of release, rather than their particular style, source area, or grape variety – which are the bases of the drinks business's other tastings, such as the Sparkling Masters, the Chardonnay Masters or the Tuscan Masters.
And, because we were looking for the best of this year's upcoming releases, we enjoyed some novel comparisons. For example, we sampled £15 Californian Chardonnay alongside similarly priced Hungarian Furmint, sub-£10 Chilean Cabernet next to Russian Saperavi, and Chilean blanc de blancs with organic Cava – all tasted blind, of course, with the wines' origins and grapes only revealed to us after the tasting was concluded, and medals assigned.
In short, we were not looking to test the typicity of a wine according to its source region or dominant grape variety, but simply to find quality, wherever it comes from, within a broad type, if narrow price range. This makes for fascinating outcomes, which we shall briefly consider below, before picking out the most exciting finds of The Spring Tasting 2021.
Among our sparkling entries, it was Cava that came out on top, proving a point made after previous db tastings about this Spanish sparkling wine region: it can be the source of fine, ripe, biscuity styles of fizz at keen prices – particularly the organic Parxet Cuvée 21 for under £15 in this competition. Beyond this, there were three fine samples in particular. One was an excellent fruity but fresh, bready fizz from Chile – made by Valdivieso – another a pale salmon-coloured rosé sparkling from Russia, with ripe strawberry, fresh apple and biscuit characters, and a further one was a pretty, peachy, creamy-textured pink sample from Château Léoube in Provence.
When it came to the white wines made without oak influence, we had an array of lovely samples from a range of places, taking in some good value Sauvignon from Russia (Lefkadia), a refreshing canned white from South Africa (Elgin Vintners), along with a range of well-made Sauvignons and Chardonnays from Australia and Chile (The Lane and Montgras, respectively). Over £15 and impressive wines ranged from a Turkish Albariño (Chamlija), Tuscan Vermentino (Banfi) to a Friulan Ribolla Gialla (Castello di Buttrio). As for the standout sample among this part of the tasting, that turned out to be a thrilling discovery, as it hailed from Greece, and comprised a native grape called Malagousia, which was saved from extinction by the producer of our only Gold medallist in this category: Vangelis Gerovassiliou. Intensely flavoured, it has powerful characteristics, from peaches to rose petals, and a salty, mouth-watering edge.
Among the barrel-influenced whites, we had more top-scoring wines, which is in keeping for a category where one would expect to find that more ambitious winemaking yielded greater complexity. Notable among them was the caramelised character of the Robert Mondavi Bourbon barrel-aged Chardonnay, which married masses of sweet oak flavour to bright ripe fruit for under £15. It might not be subtle, but it's certainly an effective way to bring richness to a white wine. Showing more elegance, but without being thin and dilute, were the excellent Chardonnays from New Zealand, be they from Marlborough (Brancott and Stoneleigh) or Hawke's Bay (Church Road), with the latter, in my view, one of the world's great sources of fine, textured Chardonnay for relatively little money – that is, in comparison with the great examples from California or Burgundy. But on the subject of Californian excellence, the Chardonnay from 7Cellars in Carneros was a delicious creamy, peach-and-citrus drop that definitely deserves a mention.
As for rosé, it was a delight to have an early taste of Provençal pink from the most recent 2020 harvest, with the excellent organic samples from La Commanderie de la Bargemone proving the peachy quality of this latest vintage. However, when it came to a top-value pick, it was a Tuscan rosé from Tua Rosa that wowed, using pure Sangiovese to yield a fruity-fresh example for just £8.
If the regions of Hawke's Bay and Marlborough stood out for the quality of their barrel-fermented Chardonnays in the whites, then it was Toscana and Jumilla that were notable for their oak-influenced reds. While these two regions differ in many respects, both offered excellent wines for relatively good prices, judging by the results of this, our first tasting of 2021. When it comes to Jumilla, a Spanish region with amazing stocks of very old-vine dry-farmed Monastrell, the wines offer something rich, even a touch sweet but still bright, thanks to the dry tannins and natural acidity that come with old vine wines from this variety.
As for the reds from Toscana, the range here is wide, from the entry-level to fine ageworthy type, and from the fleshy black cherry and vanilla scented drop to the pale, light and lifted sort, with the latter most commonly seen within the classic areas of this Italian area, notably Chianti Classico and Brunello di Montalcino. But even the so-called Super Tuscans based on French varieties, above all Cabernet Sauvignon, had an Italian elegance, finishing with a mouth-cleansing combination of dry tannin and fresh acidity. Mastering both the classic and modern faces of Toscana were Banfi and Piccini, with style depending on source area and base grape, but quality remaining high whatever.
Other wines of note included some wonderful Syrahs in a range of styles from the peppery to fleshy, with the quality of Syrah particularly high from Chile's Leyda (MontGras), Adelaide Hills (The Lane), Israel (Tulip), Greece (Ktima Gerovassiliou) and Hawke's Bay (Church Road). There were two further delicious wines from Greece, hailing from Domaine Skouras, which employed native grapes Agiorghitiko to yield wines with ripeness and warmth, but also refreshment – a result of a dry tannin texture and salty stony edge.
NEAR-PERFECT SCORES
As for the red wine Masters – those that achieved near-perfect scores were from just two countries: Spain and Italy. Two of them were Brunellos (Poggio Il Castellare and Banfi's Poggio alle Mura), and highlighted the appeal of Sangiovese from this famous site, where the grape displays its wonderful ability to be light in weight but strong in flavour, while combining ripe, fleshy fruit, with a taut tannin texture. As for the Spanish entries, one showed the delicious appeal of Garnacha from Priorat, with the first-rate sample from the region's oldest winery, Scala Dei – a mouth-filling mass of juicy-red-berry fruit, white pepper, toast and rock dust. The other was very different: rich, concentrated, with masses of intense dark cherry, tannins, and creamy oak, but also a bright almost sour cherry lift, ensuring this wine, from Legaris in Ribera del Duero, was still easy to drink.
But that wasn't everything. The tasting finished with some wonderful sweet wines, and a final Master. Coming from Hungary's famous sweet wine-producing area of Tokaj, the Gold Label Tokaji Aszú 6 Puttonyos from the Royal Tokaji Winery highlighted why this central European region is so revered. Seducing with dried apricots, raisins and honey, the intensely sweet wine then finished with zesty lime and grapefruit to enliven the palate, and leave one refreshed, despite the initial sugary hit.
Entry Deadline: Wednesday, 29th November 2023
Sample Deadline:
Refunds cannot be given for samples that do not arrive on time.
Please ensure that all UK duty on samples is pre-paid. This can be done through your shipping company.